Home Inspections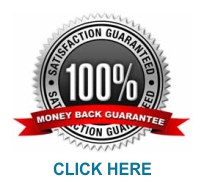 Typically, once you sign a contract you will be given the opportunity to have your home inspected, so call RLM & Associates, LLC as soon as possible to schedule an inspection.
We encourage you to walk along with the inspector to get the full benefit of observing the condition of your house first hand. The inspection on a typical 2000 square-foot home takes 2 to 3 hours.
After the inspection
We will review any major items of concern found during the inspection and by the next business day we will transmit the official report electronically to you or anyone else you designate.

You will receive our customized report detailing items checked and conditions discovered during the inspection.

You can then sit down with your real estate agent and negotiate any concerns you have as the result of the inspection. During this time we are available, at no additional cost, to answer any questions concerning your inspection report.
Home Inspection
best in industry
Licensed Professional Engineer
M.S. Degree in Civil Engineering
30 years of experience
Solve serious residential problems
Log Home Inspections
Detailed reports with photos
Serves South Central Missouri
We spend hours customizing each report, which incorporates years of knowledge, research, and inspection photos. You deserve more than a simple checklist written on the hood of a truck. No one can match our quality reports!