Mold Testing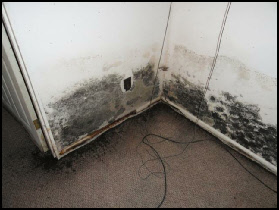 Molds have the potential to cause health problems. Molds produce allergens irritants, and in some cases, potentially toxic substances (mycotoxins).
Inhaling or touching mold or mold spores may cause allergic reactions in sensitive individuals. At RLM & Associates, LLC , we can include mold testing as part of your normal home inspection or as a separate test procedure.
When necessary, we will conduct air samples of affected areas. When visible signs of mold are detected a, physical swab and/or tape samples can be done, in addition to air samples.
All samples are sent to an independent testing lab for analysis. A separate report on the samples collected is generated by the lab. We are Mold certified by the International Association of Certified Indoor Air Consultants.