Construction Design Services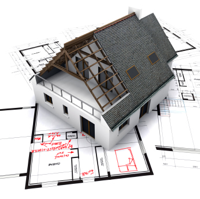 At RLM & Associates, LLC , we understand that your reputation as a builder depends on top-quality construction. Structural engineering is the keystone that holds a building together.
From the design of the foundation to the trusses on the roof, we help minimize your risk and maximize your profits by reducing call backs to fix costly structural problems.
Here are a few examples:
Rock is encountered during excavation
Drainage issues with lot location
Seismic modifications are required
Support walls are moved
Decks are added or extended
Abnormal roof or floor loads are required
Retaining walls are needed
We provide value engineering by working with you, accounting for your individual preferences and offer the lowest cost solution whenever practical. You can count on expertise gained from over 30 years in the engineering business and up-to-date knowledge on the most modern materials and methods.