About RLM & Associates, LLC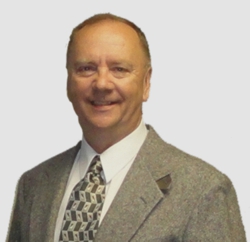 RLM & Associates, LLC was founded by Randy L. Mayo, a Registered Professional Engineer with 30+ years engineering and 20+ years home inspection experience.
Mr. Mayo received his B.S. Degree in Civil Engineering from the University of Missouri-Rolla in 1979 and returned to get his M.S. Degree in 2000 with a focus on structural engineering and solving advanced home inspection problems.
In 1994 Mr. Mayo recognized a need for professionalism in the unregulated home inspection business when he founded the first home inspection business in the area to incorporate engineering principals to solve serious residential problems. He has now changed the company name to RLM & Associates, LLC which better describes the company's enhanced mission:
Our Mission
To Provide Homeowners, Lenders, Realtors, Attorneys and Insurance Companies with Professional Residential Engineering Services.
With this new mission we have expanded our home inspection and engineering services. We have partnered with other firms to solve the most serious home inspection and residential engineering needs.
We are located in Rolla, Missouri and serve all of south central Missouri. We set the standard for excellence and professionalism other companies strive to achieve.