Manufactured Housing Services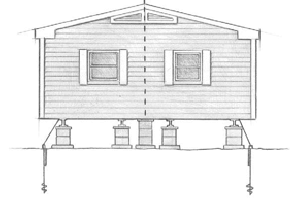 At RLM & Associates, LLC we provide several services to ensure that manufactured (mobile) home foundations are in compliance with FHA, HUD, and VA standards.
Manufactured Housing Services
FHA Foundation Certifications*
New Foundation Designs
Non-Compliant Foundation Retrofit Designs
* FHA foundation certifications must be paid at the time of inspection.
At RLM & Associates, LLC , all inspections are performed by the engineer. We do not send technicians or rely on unlicensed home inspectors to gather information, like other engineering companies. Call us to discuss your requirements.